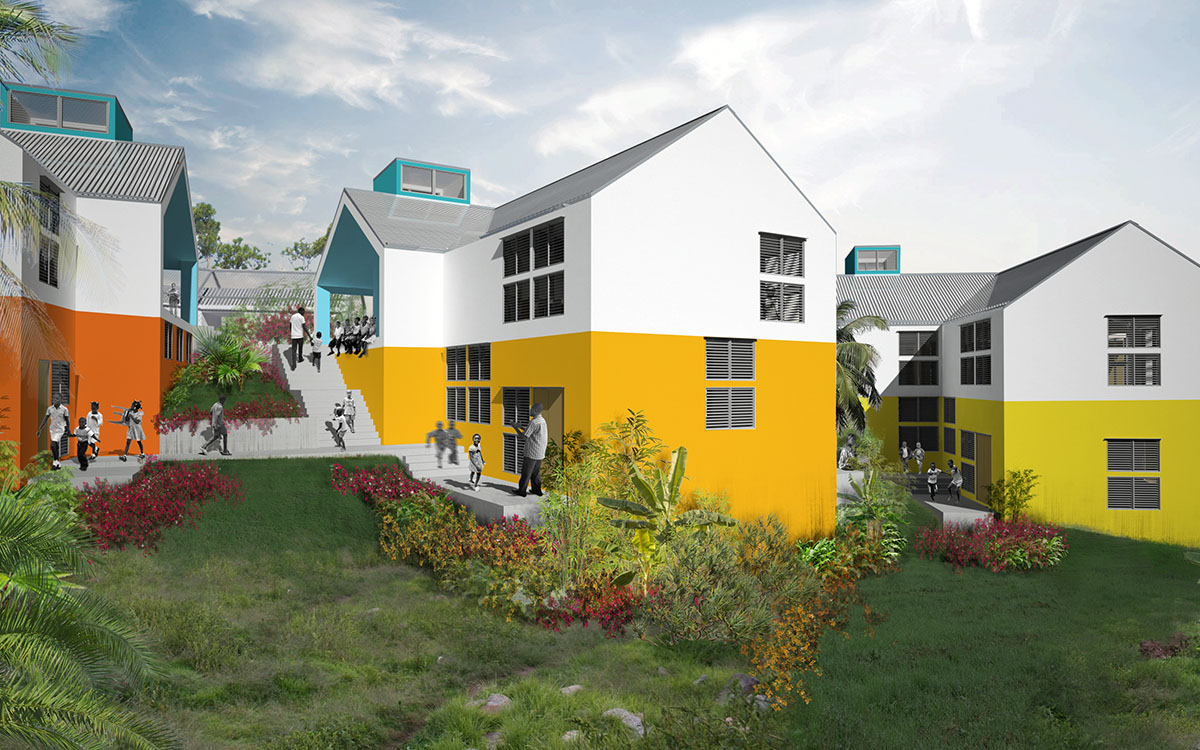 École Beatrice
How can a school be flexibly designed to accommodate a growing population of students and use its environment to maximize space?
The École Beatrice site is located approximately 3 km from downtown Petit Goave on a ridge overlooking the town.
The scheme is largely driven by environmental factors and the design is a reinterpretation of the vernacular architecture of Haiti, commonly referred to as Ginger Bread Houses.
The site itself is sloped, which allows for each building to be at a different elevation, creating a downward sloping ridge and maximizing views of Petit Goave. Despite the rigid layout of the four different structures that make up the school, the buildings remain connected through shared patios that provide shaded outdoor space, an element that is essential in climate of Haiti. This campus can also be operated completely off-grid in the case of an emergency and uses natural ventilation throughout.
Split between the four buildings, there are 14 classrooms that have been designed in a flexible manner and can accommodate a range of class sizes. As a school that is expected to grow 150% over the next 10 years, there is a need for a modular design that allows for flexibility as the school expands — classrooms can be used as a library or computer room, or can be expanded to multiple rooms if there is a limited number of teachers or need for multipurpose space. The layout of these classrooms also allows for interior courtyards within each building, creating an outdoor space for studying and social interaction.